Living in a slum can be your worst nightmare, but there are people, who wish to explore what it is like to be a part of the crowd that goes through the worst conditions in the world. The third world countries around the globe are said to have slums, where ordinary individuals won't even wish to go. However, that doesn't mean that the others don't want to experience it.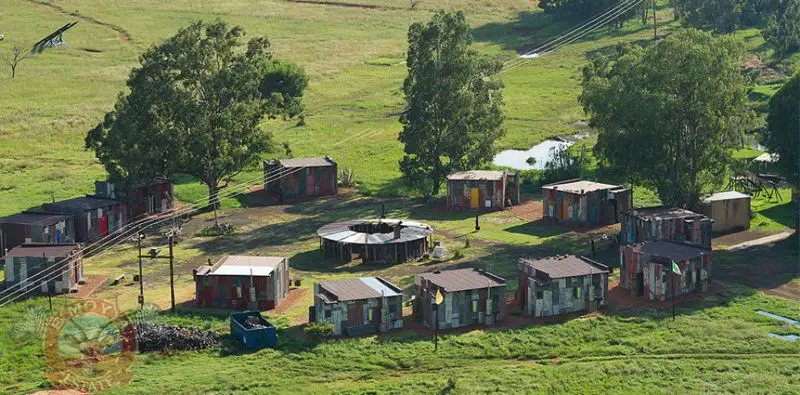 Shanty is a small hut constructed from old corrugated sheets of iron and other such waterproof materials. It is nothing but a place where the poor dwell in their lives, die out of starvation or eat from the garbage bins. This population of the world is still clenched in itself, due to which it is unable to enjoy even the most basic facilities like pure and clean running water and electricity. Living in such a terrible condition can be horrifying and haunting as well.
However, there are people, who believe that living poor is fun. Moreover, since they want to experience something different in their lives, they visit this resort to feel how the poor crowd feels.
Emoya Estate's Shanty Town is a South African five-star spa and resort. It has metal huts, where 52 guests can live together and share their experiences of being poor. Here, even the richest of all get to live the life of the poorest crowd. However, this does not mean that you have to smell garbage bin all around you and live in an unhygienic way! This resort takes care of cleanliness, comfortability of the customers and coziness as well.
This means that the rich get to live the life of the poor, but not completely; it still has a pinch of luxury in it!
Video : EmoyaEstate