In 2013, a man bought a house next to his ex-wife just to install a giant middle finger statue for her to see every day.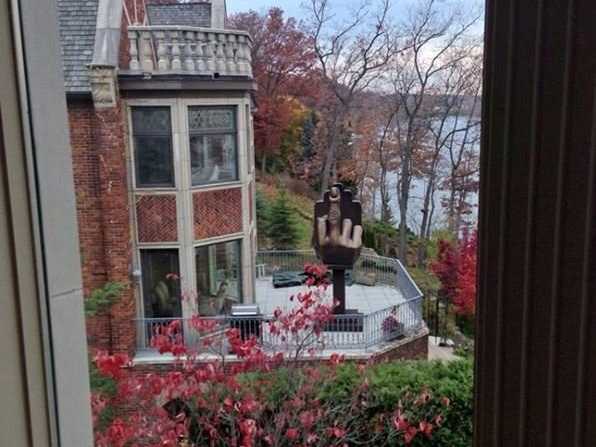 Alan Markovitz, a Detroit based strip club owner, had bought a house right next to his ex-wife's home in Michigan. Mysteriously, there is a bronze statue installed on his yard, with the middle finger pointing upwards. This statue is tilted in the direction of his neighbor, who is not surprisingly his ex-wife.
Lea Tuohy, the daughter of his ex-wife, tweeted about this piece of sculpture. "'How psychotic do you have to be to buy the house directly next to your ex wife and then put a statue up like that?!?! Real classy Alan," she wrote on her twitter feed.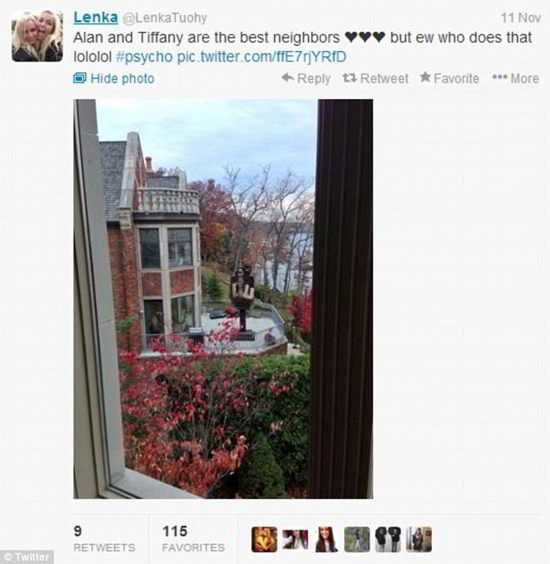 According to the Detroit Free Press, he moved into that house with Tiffany, his daughter. He is reportedly a very famous character well known to the Detroiters.
He started opening up strip clubs along the Detroit's notorious streets in the 1980s. Since then he has been sued by exotic dancers, shot in the face twice, and mob contracted out of his life.
His autobiography "Topless Prophet: The True Story of America's Most Successful Gentleman's Club Entrepreneur" in which he described all his adventures, was released in the year 2009. Since then he has been associated with an HBO or Cinemax reality show project, called the Topless Prophet.
According to news, he was married to a woman for two years, who he thought had been cheating on him with someone he happened to know. His ex-wife reportedly moved in with this new man after their split. But Markovitz insists that he is over her. "I'm so over her," he told the Deadline Detroit.
When a friend replied to Lea's tweet saying that this gesture was making him "look like an idiot", she tweeted "like lol someone is not over my momma!" Deadline Detroit reports that this sculpture costs somewhere around $7,000.
Perhaps to the owner, irritating his ex-wife everyday with it is priceless.
Reference: dailymail, businessinsider