There are stories that make you fall in love in the relations of two different locations; one such story is of the kind of relations Canada and Netherlands share.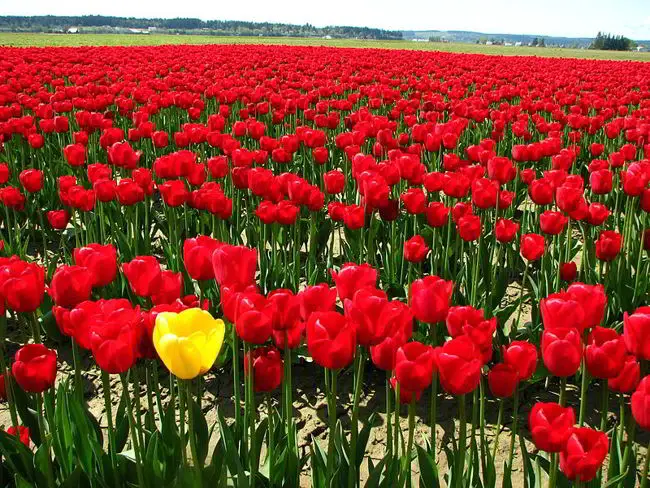 During the World War II, the Dutch royal family was unable to find any location to stay and hide, to protect themselves. The entire family took refuge in Canada during this time. When Princess Margriet took birth, the whole Ottawa maternity ward was declared to be the Dutch territory for the royal family, for a certain period of time. This declaration was made by the Canadian government itself, thereby allowing her citizenship to be solely influenced by her mother's Dutch citizenship. To commemorate the birth, the Canadian Parliament flew the Dutch flag over Peace Tower. This is the only time a foreign flag has flown over the Canadian Parliament Building.
Since the Dutch people can never forget this beautiful gesture of the Canadian government, they decided to do something every year as a tradition – they send thousands of beautiful Tulips to the Canadian government, so that they show their appreciation for what the government did for their Princess. The most wonderful thing is that Princess Margriet also attends the Canadian Tulip Festival at times, by returning to Ottawa.
Summary :
The Dutch royal family took refuge in Canada during WW2 occupation, upon the birth of Princess Margriet, the Ottawa maternity ward was temporarily declared to be Dutch territory by the Canadian government. Since then every year the Dutch people send Canada thousands of tulips in appreciation.