If you have not heard of this island before, Socotra is a tiny archipelago of four different islands in the Indian Ocean. It is near the Aden Gulf. Located around 250 miles off the Yemen coast, it is the largest member of the archipelago. To your surprise, it is the home to a lot of weird and strange looking plants. The most surprising thing is that there is no way in which these plants can be found in the other locations. Some of the trees only belong to this location.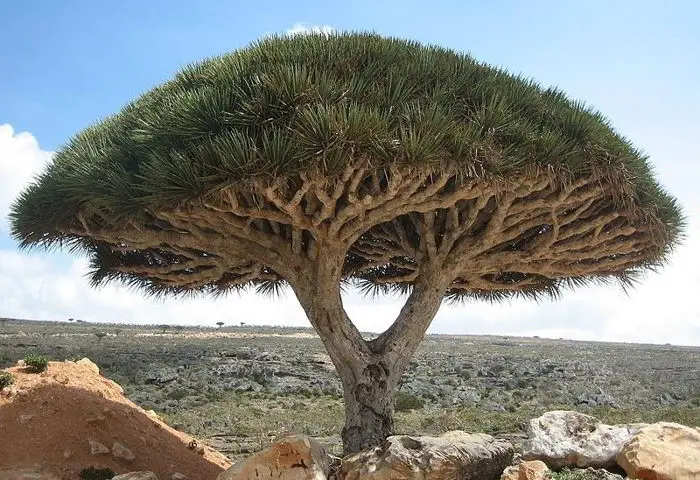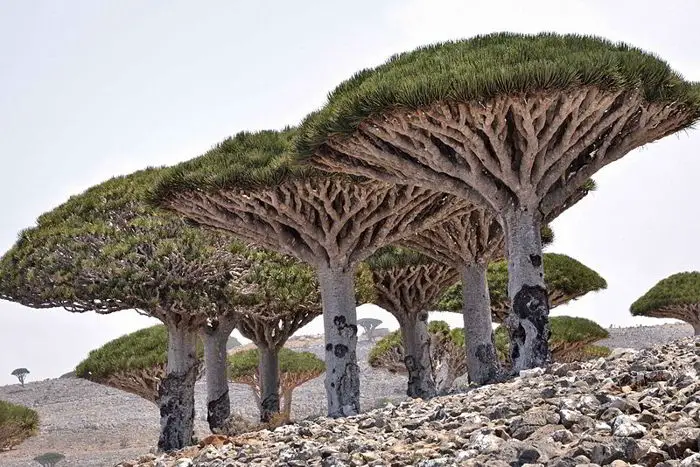 There are 825 strange species of plants found only here and nowhere else on the entire planet. 90% of its reptile species and 95% of its land snail species are exclusively noticed here. Socotra's marine life is also quite unique and distinctive; there are around 253 species of reef building corals, 300 different and beautiful species of crab, shrimp and lobster and 730 lovely species of coastal fish.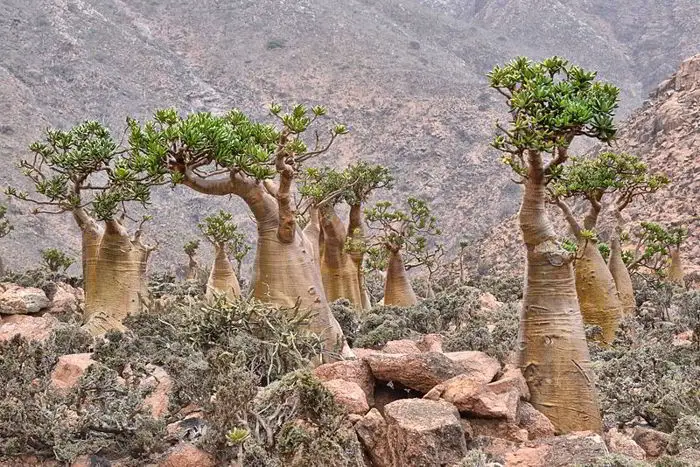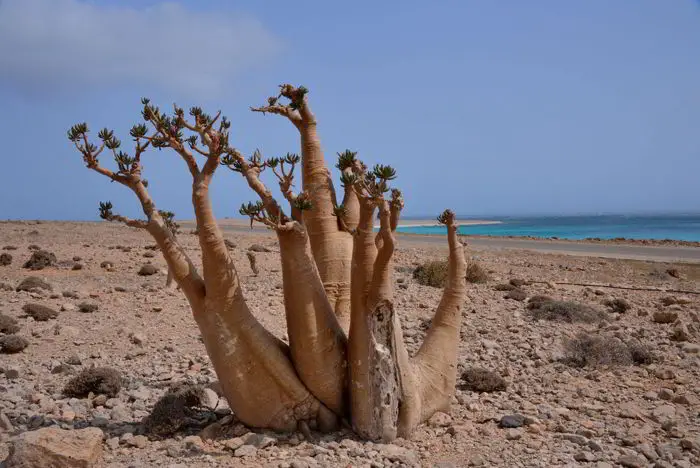 Around 250 million years ago, all the major landmasses of the planet were connected and all the major life-forms walked freely from one place to another. Animals, birds and plants have always been in the world of Socotra, since then.
https://www.youtube.com/watch?v=-yB9eC2g63g
Image courtesy : Boris Khvostichenko/wikipedia, Dragon's Blood Tree, Socotra Island/wikimedia, Rod Waddington/wikimedia, Rod Waddington/flickr