And you thought you've seen absolutely everything amazing, already?
During the middle ages, a heated home was all that you needed to call your house a luxurious one. Most of the people did not have a heated home and that's something that bothered them the most. People rushed to reach the center of the room to get some warmth, during the chilliest winter nights. In the same room, they cooked meals and the smoke snuggled down into their lungs as it existed in their entire house.
The Chimneys:
For people in the middle ages, chimneys were inventions and not something that everybody had. These warming beauties belonged to only those who had both, power as well as wealth. The authoritative crowd ensured they had chimneys to keep their house warm. Chimneys were more like fashion to people during those times; a simple way to let others know they were wealthy and had more than the others did.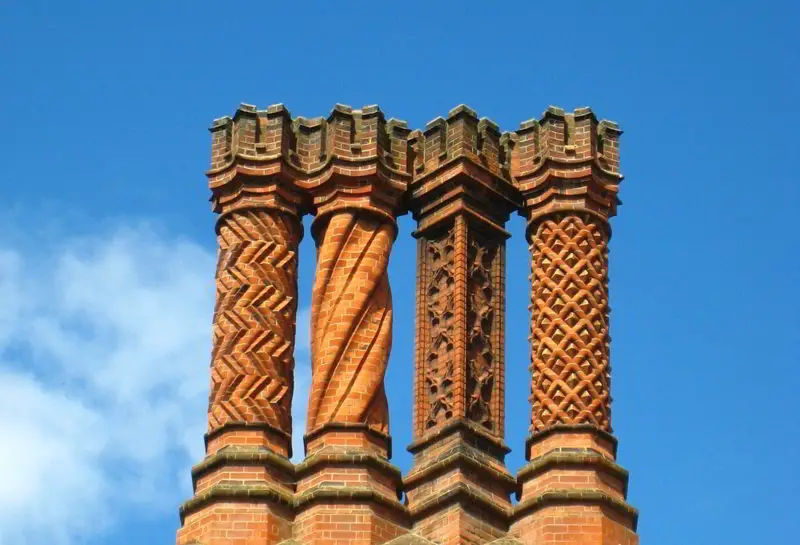 The most wonderful example of luxurious chimneys is the four chimneys standing tall in the Hampton Court Palace. This wonderful sight is witnessed on the outskirts of London, which is already known for the kind of attractions it is filled with.
The Hampton Court Palace:
This palace is one of the oldest and the most royal palaces in Britain. It was constructed somewhere between 1515 and 1525 and was the residence for Thomas Wolsey. He was born as a common man, but he rose to the Cardinal position of the Church. Years later, he was appointed as the Lord Chancellor of England. This was because he had a deep friendship with King Henry VIII. Wolsey spent greatly to have this finest palace constructed. It was made of red bricks and not stone, since bricks were the most fashionable materials of their time.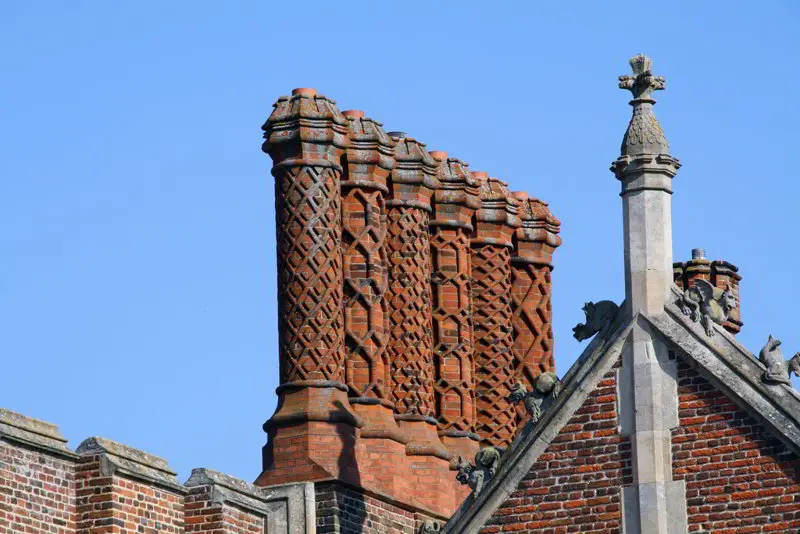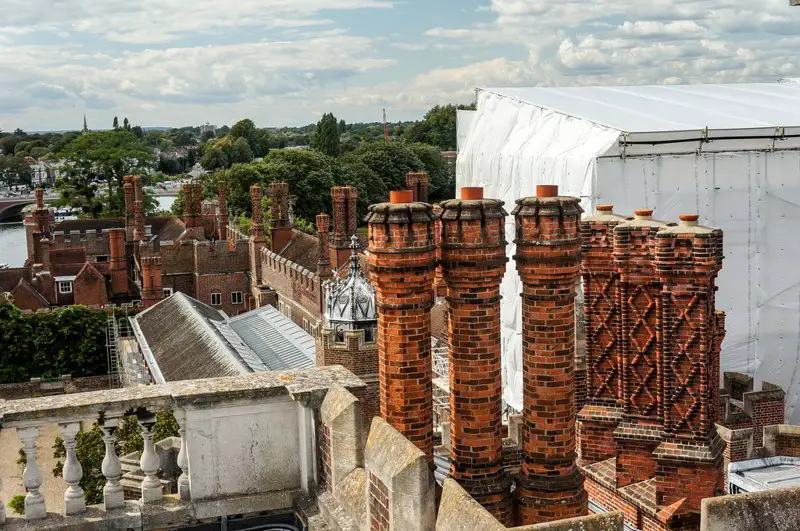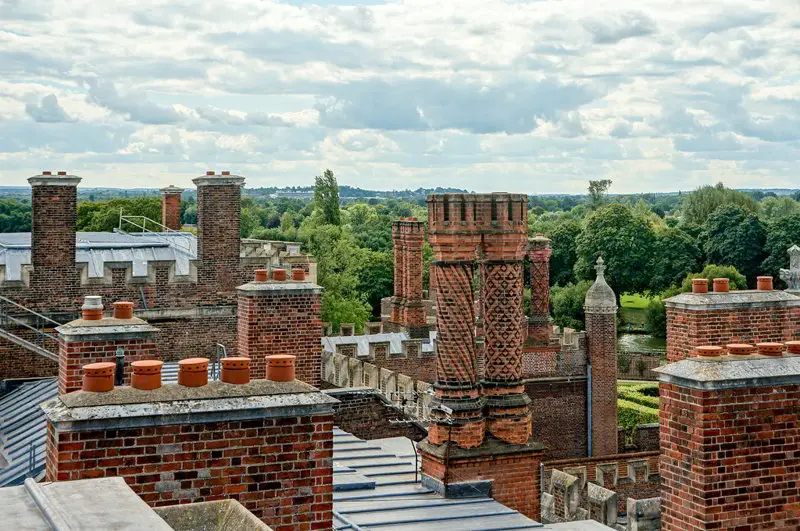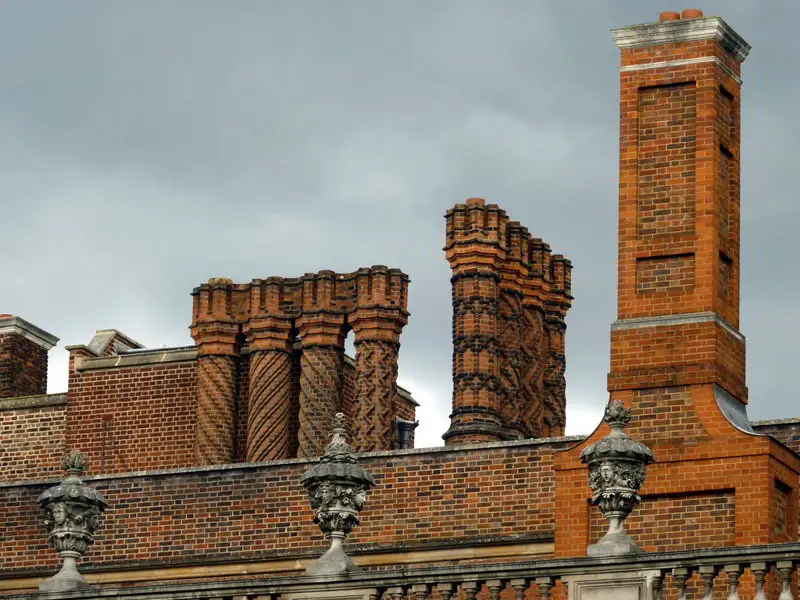 Despite the rest of the things used to construct this palace, the four decorative chimneys are the things that capture everyone's attention.
h/t : Historic Royal Palaces, Telegraph, Wikipedia