Kizhi is a narrow strip of island on Lake Onega, which is in the Republic of Karelia, Russia. This island is quite famous for the kind of historical wooden buildings it has. The most surprising thing is that most of the buildings were moved from various parts of Karelia to this island for the sake of preservation purposes during the period of 1950s. At present, the island, along with the nearby area, forms a national open-air museum. It has more than 80 historical wooden structures and out of all the ones in the list, Kizhi Pogost is the one that leads.
The Kizhi Pogost:
The Kizhi Pogost has two wooden churches and a bell tower that were built during the 18th century. The crown of the architecture is the 22-domed Transfiguration Church that has a large iconostasis, which is nothing but a wooden screen covered with various religious portraits. When you look at these portraits, you lose yourself in the wonderful creations of the artists. Since the church is around 37 meters tall and is totally made of wood, it is the world's tallest log structures.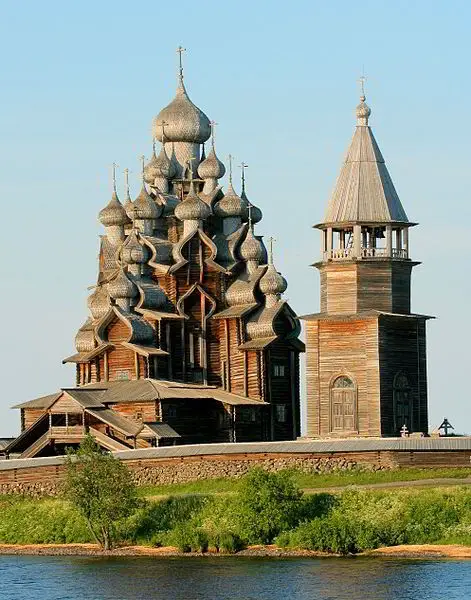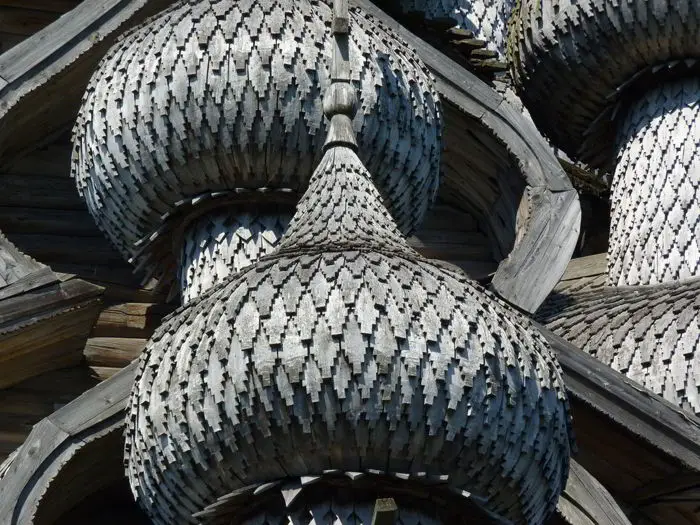 More about the Church:
When the lightning burnt the old church, The Church of the Transfiguration was laid in the month of June in the year 1714. The basic structural unit of the church is a round log of Scots Pine, which are about 30 cm in diameter and around 5 meters long. Several logs were brought together for the construction. The transportation of these logs was a complex thing in that time.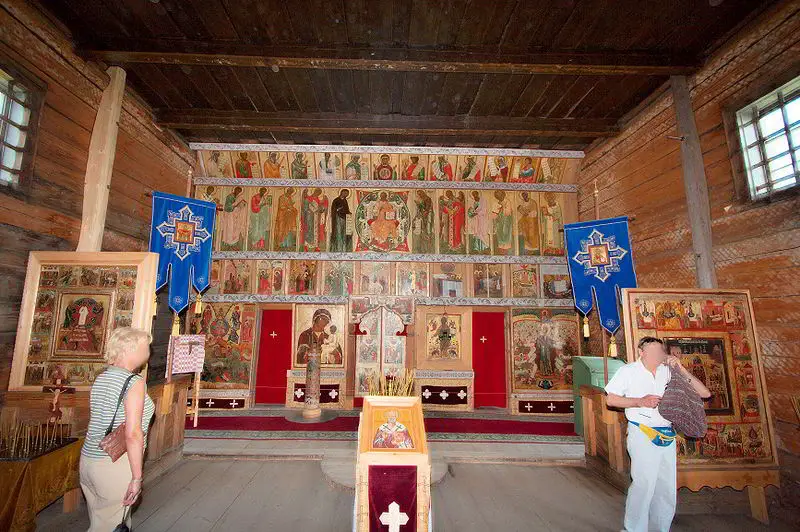 According to a legend, the main builder of the church used only one axe for the entire construction. After the completion of the construction, he said, "there was not and will be not another one to match it" and threw the axe into the lake.