Who says you need an entire team of soldiers to save someone's life? If you have the power in your heart and the strength in your mind, there is nothing that can stop you from doing a good deed.
On 2nd September, 2010, Bishnu Shrestha did something that the others couldn't. While he was traveling in The Maurya Express, his train entered the forest of West Bengal. Right when he was enjoying the scenic views from his window seat, this 35 year old ex-Gurkha soldier found the train stopping. Several armed men walked in from different directions.
Train robbery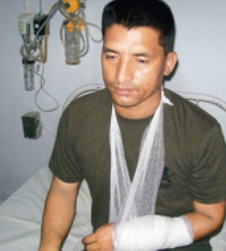 While some of them were under the disguises of passengers, there were others that started scaring the passengers in the train. When Bishnu saw the crowd, he knew something was not right. He saw the goons with knives, swords and also clubs. He understood that they all were ready to create havoc in the train.
The team of goons started stealing wallets, jewelries, laptops and expensive watches of all the passengers. The hostages could not move an inch and the menace was so high that they could not even leave the train in the fear of losing their lives.
When Bishnu recalled the entire incident and narrated it to The Times of India, he mentioned about how the 40 men backed out when he said that he was an Indian Army Jawan (infantry man). When the criminals understood that he could not be attacked, they diverted their attention on the other hostages and started stealing from them.
Although Bishnu tried controlling his anger and vengeance for a long period of time, he lost his temper and control when he saw that a few of the men turned their heads towards an 18 year old girl. They tried gang raping her right in front of her parents.
Act of Heroism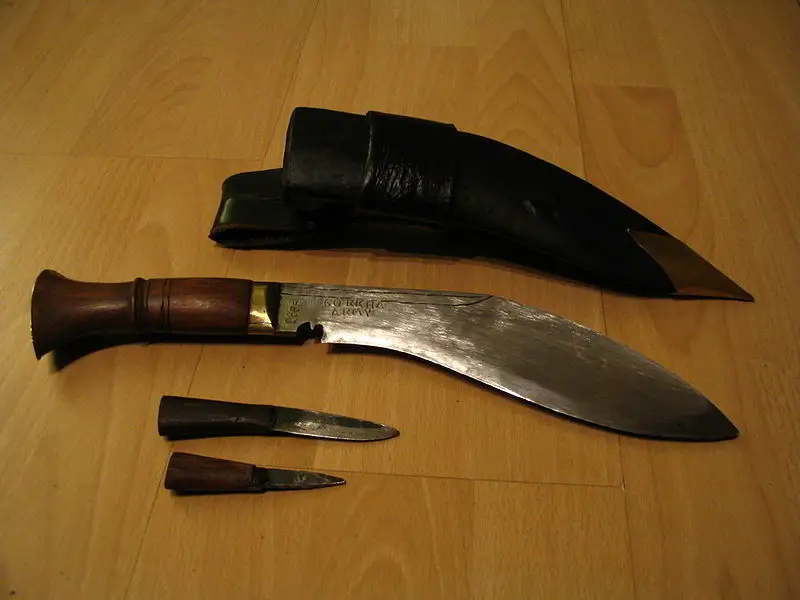 Just when he got the chance, he took out his Khukhri and seriously injured the robbers just like a brave soldier should. He held the attacker of the woman and protected himself by using him as a human shield. He killed three robbers and injured the other eight, who were all set to rape the girl. Looking at the strength and weapon of this brave Gurkha, the other robbers ran away.
Even though Bishnu got injured by a blade on his left hand, he continued protecting the passengers and keeping them safe. He got rewarded for his bravery.
Image courtesy : wikimedia