Key Monastery or Kye Gompa is a beautiful Tibetan Buddhist monastery situated right on top of a hill, which is close to Spiti River, Spiti Valley, Himachal Pradesh, India. Even though it is a very popular monastery and people from different locations come to visit and see its beauty, there are only a handful of people that make it up to it, since it is 4,166 meters above the sea level.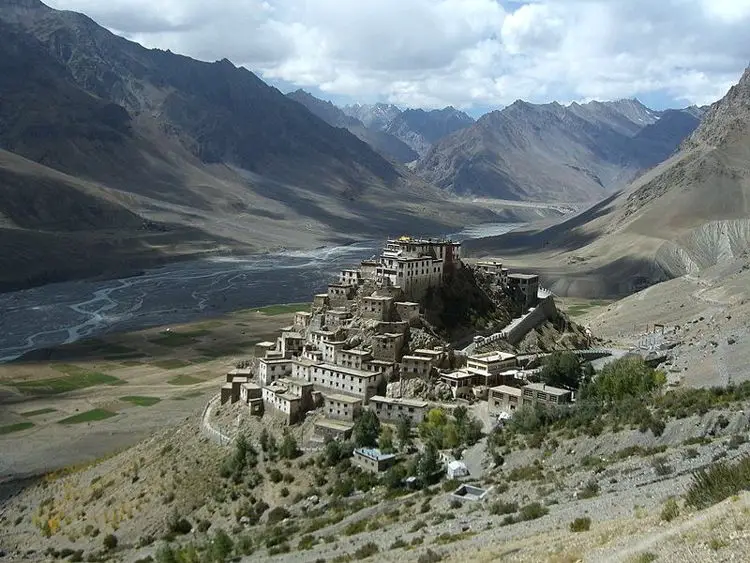 It is the largest monastery in the Spiti Valley and the most praised religious training center for the Lamas. In 1855, it had around 100 monks, altogether.
History
Back in the 11th century, this gorgeous monastery was founded by Dromton. However, during the 17th century, it was attacked by the Mongols, when it was under the reign of the Fifth Dalai Lama. In the year 1820, it was again targeted during the disastrous wars between Kulu and Ladakh. But these aren't the only things that the monastery has seen; it was severely destructed in the year 1841 when the Dogra army attacked it under Rahim and Ghulam Khan. The same year, the monastery suffered even more when a Sikh army targeted it.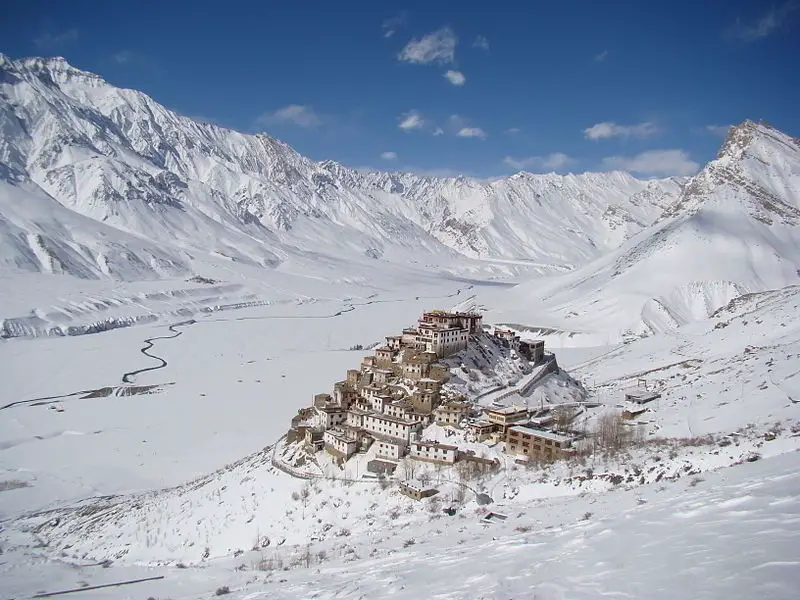 The entire period of 1840s was so bad for the monastery that it caught fire and in the year 1975, an earthquake destroyed it, furthermore. However, thanks to the State Public Works Department and Archaeological Survey of India, the monastery was totally repaired so that the monks could stay there and continue with their peaceful lives.
The entire monastery consists of three floors, which includes an underground storage room. The Assembly Hall is amazingly decorated and can accommodate a lot of monks together. The third room is called Tangyur and is artistically painted with murals.
H/T : wikipedia
Image courtesy : 4ocima/flickr via wikipedia, Ksuryawanshi/wikipedia