Who can say 'no' to cookies filled with little chocolate surprises, right? Apparently the inventor of chocolate chip cookies couldn't say no to chocolates either. She was so fond of chocolates that she sold her chocolate chip cookie idea to Nestlé Toll House for a lifetime supply of chocolates.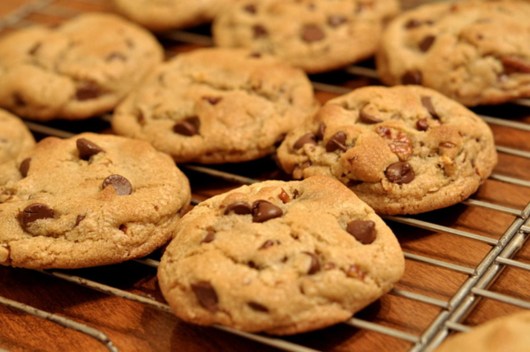 Ruth Wakefield, who was the brains behind chocolate chip cookies, was born in 1905. She showed a knack for cooking and baking right from her childhood. After her graduation, she worked as a dietician and a food lecturer. Soon she started her own restaurant in Whitman, Massachusetts, with her husband Kenneth, which she named as the "Toll House Inn".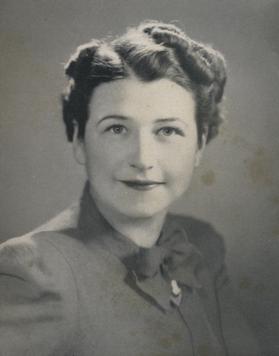 She served mouth watering meals to the locals and tourists who visited there. One day while baking a batch of cookies, she realized that she had run out of baking chocolate. So she thought of adding some semi sweet Nestlé chocolate into the mix, expecting it to work in the same way as baking chocolate does. But after baking it she realized that it had not actually melt – instead, it became solid. This is when she realized she had invented a new kind of cookie – the chocolate chip cookie!
She named this cookie as the "Toll House Crunch Cookies" which came to be extremely popular in the locality. So simultaneously, with the increase in sales of the crunch cookies, the sale of Nestlé's semi sweet chocolate also took a sharp rise. So when the two parties saw this deal, they colluded, the Wakefields shook hands with Nestlé over the deal that they be provided a lifelong supply of chocolates and Nestlé decided to print the recipe of Toll House Crunch Cookie in its pack!
Ruth Wakefield died in the year 1977; several years have passed since then, but Nestle still prints the Toll House Chocolate bar recipe on its pack – even though so many chocolate chip cookies are now available in the market.
This is how Ruth Wakefield, one of the most prominent inventors in the field of cooking, had bought herself a lifetime free supply of chocolates! Now who wouldn't want to be able to make such a deal.