Masabumi Hosono (15th October 1870 – 14th March 1939) was no ordinary man; he was the only Japanese, who travelled on RMS Titanic, the world famous ship. Not only that, he turned out to be one of those passengers, who survived the disastrous fall of the ship. When he returned on the land, he was surrounded by the government as well as his people, who objected his decision of saving himself, instead of staying with the ship and going down with the hundreds of others, who lost their lives.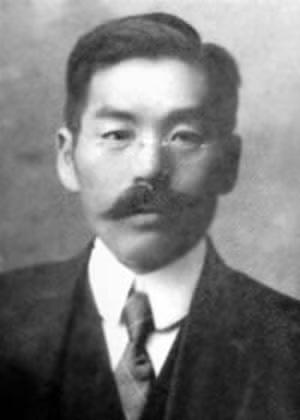 Titanic Experience:
Hosono (42) was a civil servant working for the Japanese ministry of transport. In the year 1910, he had been sent to Russia to research the Russian central railway system. On his journey back to Japan he had to board on Titanic on April 10, 1912. When Hosono was in a deep sleep on the night of 14th April, he was awakened by a steward in the second class compartment of the ship. Even though he was blocked to reach out to the deck of the ship, he somehow managed to get on it and see the signals, which were being given to get help from the passing ships. It was a dreadful scene to see most of the lifeboats going away and no hopes left, in the eyes of the passengers, to survive.
Return to Japan:
Even though he got on the land of New York, getting back to his home country was no easy task. A lot of articles were published about him in different newspapers and he was in the fuss for quite some time. When he somehow managed to get back to Japan, he lost his job and was addressed as a coward by his people as well as the media in his country, since it was said that he, along with another passenger, disguised himself as a woman to get a place in one of the lifeboats. He was subjected to "mura hachibu"- a Japanese term for social ostracism.
Death:
According to Japan, instead of saving the women and children and having an honorable death, Hosono saved his life and disgraced Japan in the eyes of the world. He was even demanded to commit suicide from letters to newspapers. Since government could not afford to drop such a highly trained expert just returned from the government sponsored study abroad, he was rehired on his job on contract basis and worked their till his death in 1939. Even after the death of this man, his story had put a stigma of shame on the heads of his family members as well as loved ones. Everybody in his family was quite ashamed of his cowardly return from the ship.