Animals are surely furry and cute. They make the ideal companions for days when you are lonely, or they become the best snuggling things when you are in the mood. But can they also rescue your lives? This might never have crossed your mind.
Here are 10 cases where domestic animals saved the lives of their masters. It is both wonderful and heart touching. Read on–
1. Dog saved his blind master from blood-sugar crash: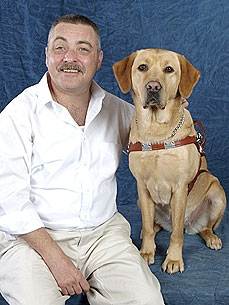 Roxanne the dog had been carefully trained to act as a guide for the blind. But no training whatsoever was given to her for sensing a medical crisis. Perhaps dogs have an innate ability to sense. Or else how would Roxanne sense that his master Joe Mauk, from Brookville, Pa is about to have a blood-sugar crash? "She wouldn't get in her harness and kept laying down and putting her head on her legs," Mauk told the Peoplepets.org. Mauk had been suffering from type I diabetes for years and had also lost his vision. That day when he was being kept from going outside, he collapsed on the road. He returned home somehow by mostly crawling. Roxanne was the one who dragged him back home by her leash and licked his hands madly on the way.
2. Cat saves a couple; woman was pregnant with twins: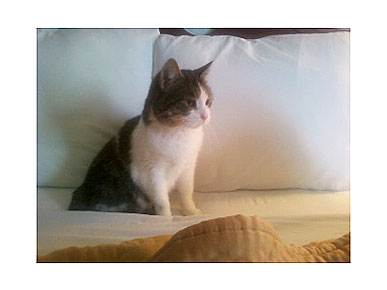 When it comes to faithfulness, dogs are more talked about rather than cats. Then if the cat is a 13 year old Tabby – there is no question, because these cats are known to remain shy all their lives. But "Baby", the tabby cat, showed a rather drastic change in her personality when the lives of her masters was at stake.
Josh Orenburg and his wife Letitia Kovalevsky had newly assembled some cribs and baby gear which was kept in their house. So one evening in January, they fell asleep on their couch. Suddenly the cat began to jump on Orenburg and woke him up. Upon waking up he saw that a fire had started at the back of his bedroom.
"It's kind of embarrassing that I needed my cat to wake me up, but she was my fire detector" Orenburg told the Peoplepets.org. "She's usually not a very social cat, but she jumped on my lap and was jumping around." The fire destroyed almost all of their belongings and their house became uninhabitable, but everyone managed to survive.
3. 11 year old boy was saved by a dog from cougar attack:
A hungry cougar approached the boy on a dark evening. Fatefully, he had an 'Angel' by his side.
This incident took place in British Columbia, Canada. A little boy named Austin went to collect wood for the wood burning furnace at his home. Suddenly he noticed that his usually cheerful golden retriever was acting rather cautious. He had his guards up. Austin couldn't understand until moments later, when a cougar jumped on him from 10 feet away. Thankfully the big dog jumped on the cat and bore the brunt instead.
The 18 month old dog endured several injuries on his head and had to undergo surgeries. "I was just lucky my dog was there, because it happened so fast I wouldn't have known what hit me," said Austin.
4. Cat protects a couple from fatal gas leak: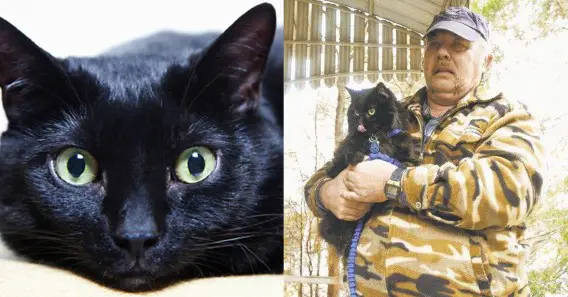 Schnautzie was only a little kitten when her senses grew strong. One night on October 2, 2007, she climbed onto the chest of her owner Trudy Guy and began tapping her nose with her paw. Guy ignored her tapping for some time, but when Schnautzie kept on tapping, she woke up.
She noticed something weird about the way Schnautzie was sniffling the air. She woke up her husband Greg Guy and they both heard a hissing noise. A gas pipe which led inside their home in Montana had leaked, and it was filling their basement with fumes.
The Guys along with their loyal feline fled the house immediately. Later, the firefighters told the couple that had the furnace caught on fire, the entire house would have burst into flames.
This remarkable effort from Schnautzie, earned her the Purple Paw Award from the Great Falls Animal Foundation, Montana.
5. Elderly woman saved from drowning by a Chihuahua: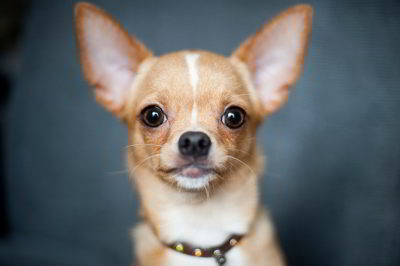 Chihuahuas are known for being tiny, cute and sometimes a tad bit yappy. But on October 2008, a Chihuahua named Chi Chi yapped so hysterically, that everyone's head turned.
He was taken to the beaches of the Outer Banks, North Carolina, by his owners Mary and Rick Lane. They all rested on their beach chairs – including Chi Chi, who was restrained by his leash. But suddenly the dog went berserk, "he leapt out of his beach chair, still attached, dragging the beach chair, and he started sending out an alarm," said Mary Lane. "He was making a sound we never heard before. Rick said, 'Hey, what's the matter with the dog?'" she reported.
But what the dog had seen could not be any more important – someone's life was at stake. "There was a storm surge, and there were two elderly ladies — one had fallen on her back headfirst into the surf," Mary said. "The other lady … was trying to hold her head up, and she was in danger of being washed out."
The women were later rescued by the guards. Thanks to Chi Chi!
6. Dog's warning helps paralyzed owner escape fire: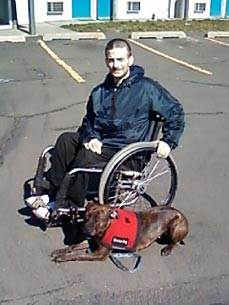 32 year-old Jack Vernon had been feeling groggy and was suffering from many days. He had just broken his right leg from an accident 10 years back and was now in a wheelchair.
One morning, on St. Patrick's Day, he took his prescribed medicines and drifted off to sleep. But Gracie Bean, his doggie, really wanted him not to sleep. She kept trying to draw his attention in every way possible. Vernon was under medications and really wanted to sleep. So he tried to knock her off. "I even swatted her a few times and told her to lie down and be good," he said to Peoplepets.org.
Finally when he woke up, he saw that his bed's headboard was on fire. The fire was slowly spreading too, and if he had not got off the bed in time, it would have engulfed his whole bed. He had to come down his stairs and get out of his home by his only wheelchair ramp. But the amazing thing is, the dog was there with him the entire time and acted fearlessly. It was as if the dog was not afraid of the fire, ""What was so crazy was my dog was not afraid of the fire. My dog walked right between me and the fire and stayed right there," said Vernon.
7. Dolphin rescued surfer from Shark attack:
Sometimes it is great to know that you have a little friend down there in the ocean too, who can help you from the dreaded shark attacks.
A giant white shark had nibbled surfer Todd Endris' right leg and taken off the skin of his back like a banana peel when a bottlenose dolphin came to his rescue. Soon after, the entire pack of the dolphins came from nowhere and started circling Endris, so that the shark could not get access to this man. Endris somehow managed to catch a wave and land back on the shore. He was soon taken off for medical attention.
This incident took place in August 2007 at the Marina State Park off Monterrey, Califf. The dolphins were playing and roaming the area in the morning when Endris surfed there with his friend. He feels blessed for their presence that day. "It is truly a miracle," he told.
8. Missing 3 year-old girl protected by her dog: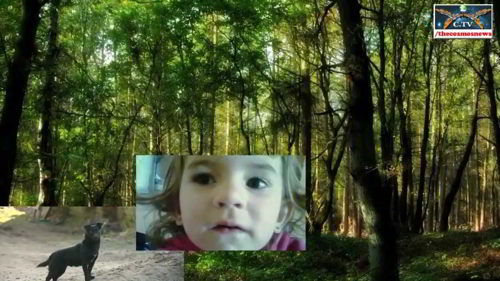 Arizona is notorious for its warm temperatures, but when the sun sets in February, its chill can make your spine shiver. In such a scenario, a little girl named Victoria got lost while playing in her yard. She kept walking and walking with her pet dog Blue, and lost her way home. The poor kid was only wearing something a little longer than a T – shirt. She was shivering. The dog kept her warm.
On the other side, her parents were becoming increasingly worried. They called the police who then began a search and rescue operation, which took the whole night. At last Blue was found by a chopper. Soon after, Victoria was discovered at around 9 o' clock the next morning. She had to be taken to the hospital for frostbite later.
9. Dog accompanied his master till death, and even after: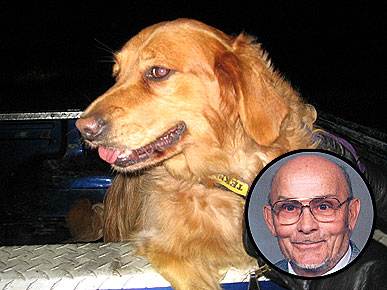 6 year-old golden retriever Lady wasn't able to save her 81 year-old master from nature's order, but she absolutely stayed beside him – even after he had died.
Parley Nichols, her owner, who lived in Hartville, Ohio, was always seen with the dog. It is said that he never left his home without her. But old Nichols had dementia and he would often wander off in his way and become missing. "Dad had been wandering around, and we kept looking for him for a solid week, sending out flyers, doing whatever we could," said Terry, one among the two sons of Nichols.
A neighbor of Terry's alerted him that a dog was trying to catch his attention and pointing towards a creek outside. So they investigated. "We found Lady and my dad, who was already dead," he said. "Lady was standing by his side protecting him. We are sure that she never left my dad for seven days, staying alive by drinking water from the creek."
"I don't know how dogs perceive things but she knew she had to stay with dad no matter what. And she did," Terry told Peoplepets.com.
10. Dog helps owner rescue an elderly man freezing out in snow: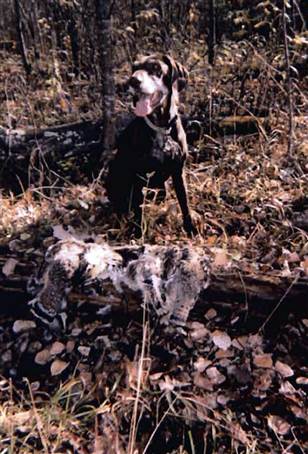 It was a cold afternoon in Minnesota when Brett Grinde took his 15 year old German shepherd Effie for a walk. It was a routine walk on their known route, but suddenly Effie started acting strange.
Later Grinde described the incident to the Pine newspaper saying, "At the 'T' we always go left, she started pulling to the right. Effie has never, ever done that, and hasn't pulled in a long time."
Effie seemed so sure of herself that not only Grinde but the investigating Sheriff at Pine County too decided to let go of her leash and follow her. She darted towards the driveway 40 yards from there and found that a 94 year-old man had frozen to the ground. "He had serious exposure and blood underneath him," Grinde reported.
They all thought the old man had died, "I have seen plenty of deceased people and thought he was dead," said Grinde. But the man wasn't dead; he was in fact able to get emergency medical attention due to Effie's intervention. The man did die some days later, but Grinde took pride that Effie ended the man's misery in the winter.