10 Most Interesting and Amusing Structures from Around the World
10. The Teapot Dome
Situated in Zillah, USA, this is a Teapot Dome service centre which has its name etched in the US National Register of Historic Places since 1985.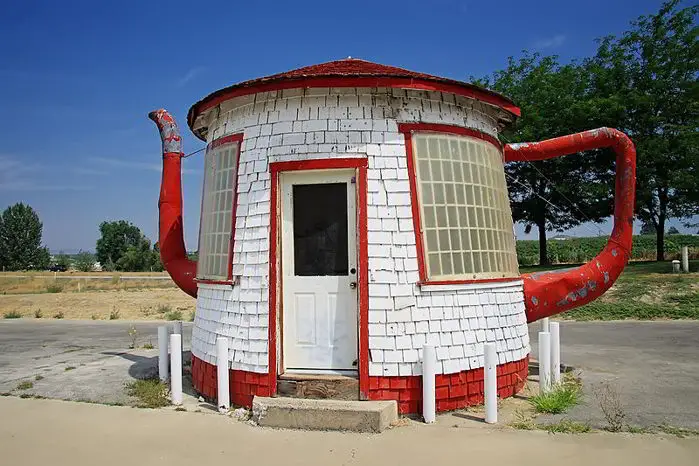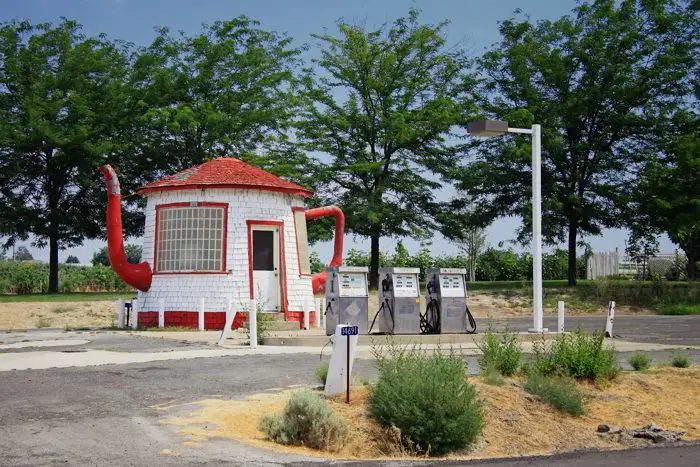 9. The Dog Bark Park Inn
As you might have already guessed, it is a hotel situated in the Idaho state of United States. This funny-looking hotel is shaped in the form of a beagle, which appears very witty; hence it has become an important landmark in the area. The local residents also call it the Sweet Willy. The interesting thing is that in this north Idaho B&B hotel, the contents are also shaped in dog-theme. You will never miss your pet dog when you come live here.
8. Tianzi Hotel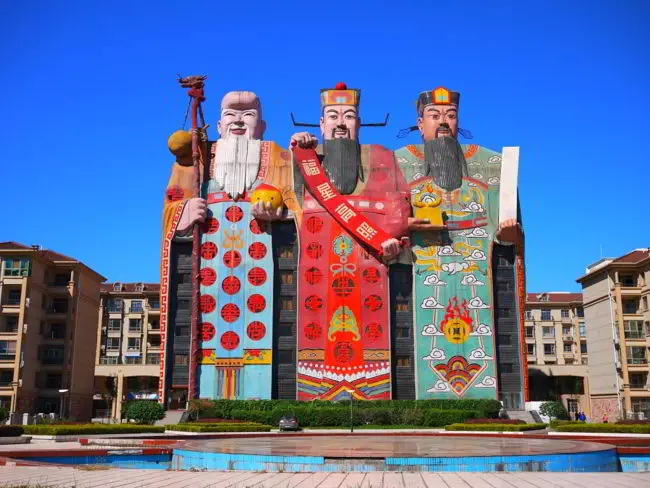 It is a ten storey building depicting three heroes of the east – even though it appears to be a statue, it is actually a hotel which was built in the year 2000 and is located in the Heifei Province of Langfang, China – between Beijing and Tianjinn.
7. The Torre Galatea, Figueres, Catalonia, Spain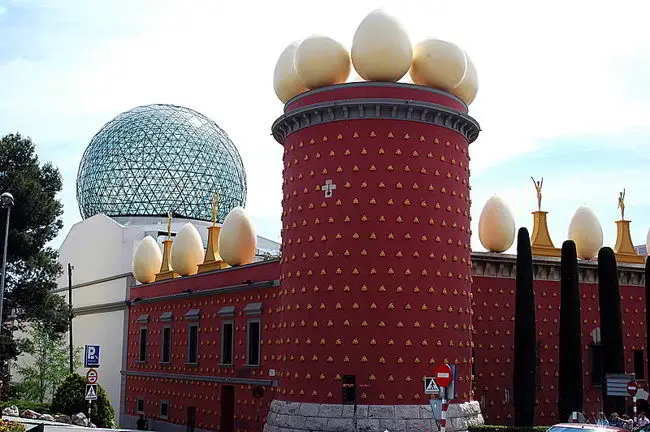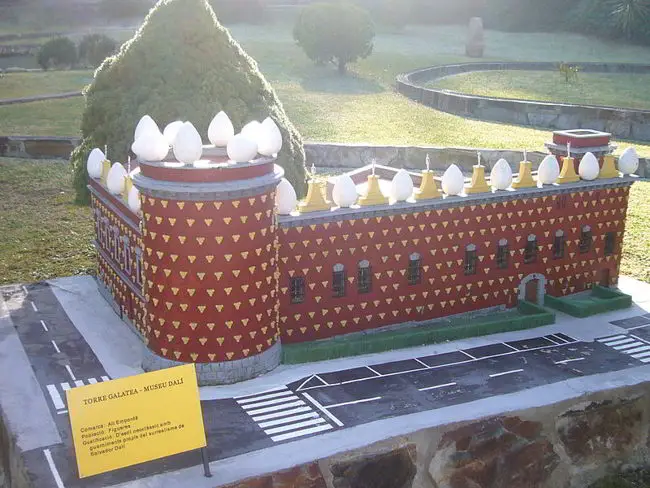 Situated in Figueres, Spain, there is the Dali Theatre and Museum, Torre Galatea. It is the hometown of the renowned artist Salvador Dali. The architecture is a splendid work of art, and we bet this unique egg shaped dome structure is one you haven't seen. It is named after Dali's wife Gala. Towards the end of his life, Dali preferred to remain here.
6. Ripley's Believe It or Not! Atlantic City, NJ, USA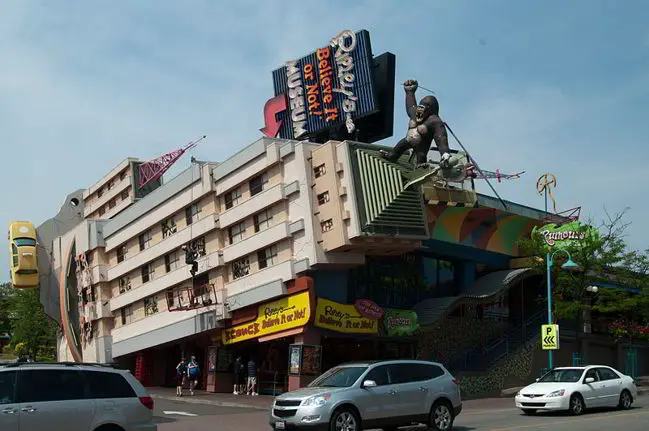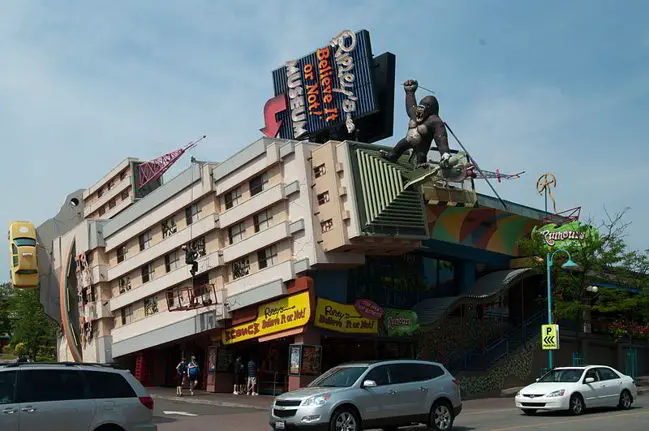 Up until 2010, there were as many as 30 of "Ripley's Believe it or Not!" museums. They are also known as Odditoriums, where something unusual or odd can be seen. This one's situated in Atlantic, New Jersey, USA. "Ripley's Believe it or Not!" museums or Odditoriums were founded by the American entrepreneur, anthropologist and cartoonist Robert Leroy Ripley.
5. The Crooked House or the Dancing House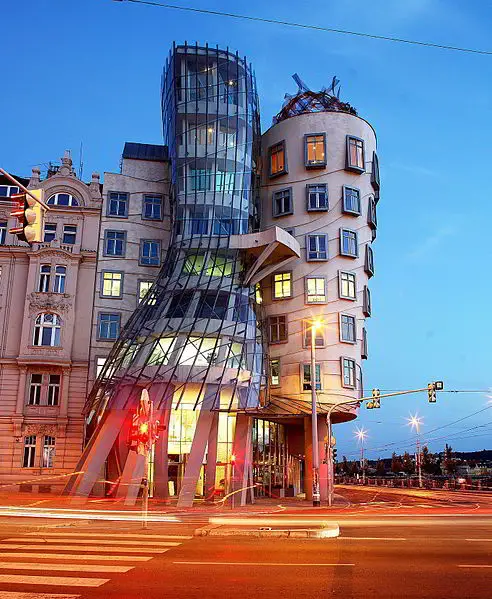 Situated in Prague, Czech Republic, this structure is bound to catch your eyes around the street. It is known as the dancing house more popularly as the structure appears to be so. However, the real name of this building was initially Fred and Ginger (Fred Astaire and Ginger Rogers) – a popular pair of dancers. A Czech Croatian architect named Vlado Munilic began designing this structure in 1992 and completed after four years.
4. Coin Building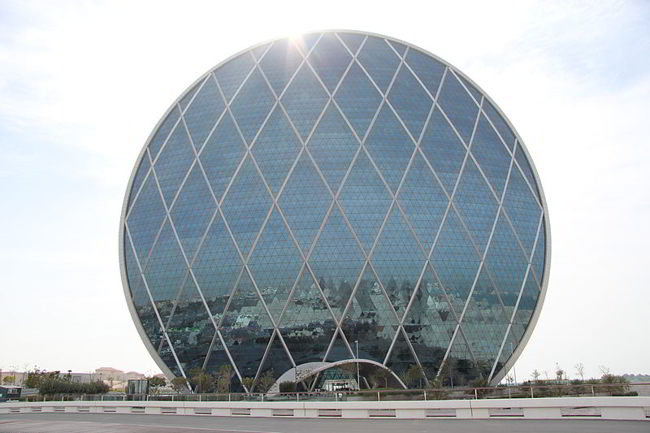 Doesn't it look like a currency? Unlike most of the other buildings, it is actually an official headquarters of Aldar, situated in Abu Dhabi. It was opened up in 2010 and was designed by MZ architects. It is also the first coin shaped circular building in the world.
3. Moderner Kunst Museum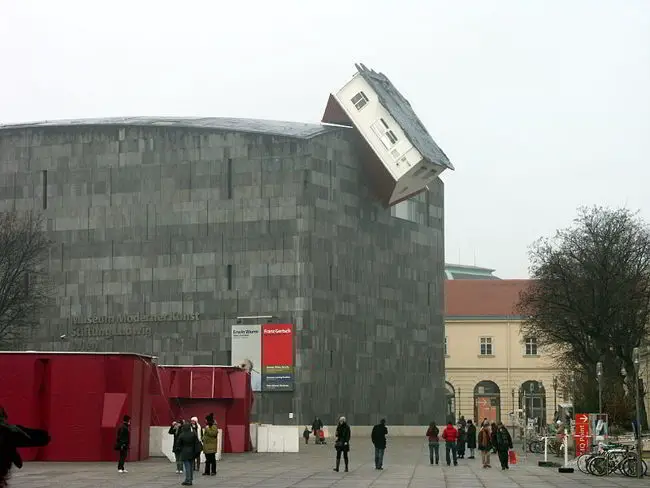 Situated in Schweizergarten, Vienna, Austria, this museum opened up in the year 1920 for the first time as the 20th century museum. In 1979, it was renovated as the Modern Art museum and last in 1991, it got its name "Museum Moderner Kunst Stiftung Ludwig Wien" or "MUMOK". Due to its unique architecture, it is quite a landmark in the area.
2. The Upside Down House
This house was built in March, 2010 in Gertoff, Germany for a local zoo.
1. The Puzzling World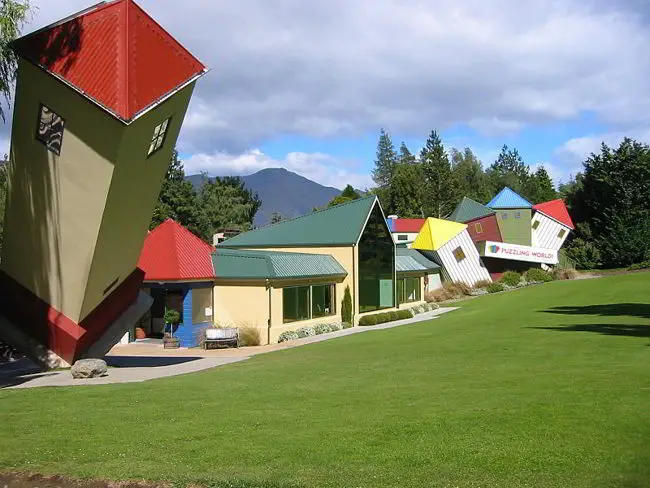 Created by Stuart Langborough, this structure stands tall in Wanaka, New Zealand and is a hot tourist attraction there. What started out as a puzzle – a single level maze game in 1973 went ahead to become a 3D maze design (since new over bridges had to be added to the structure). Here you could try out different puzzles in the five large rooms. The rooms have optical illusions so it could get a bit tricky. There is also a leaning tower of Wanaka, with the clock ticking backwards and other themes such as Roman bathrooms, which make this place truly fascinating.