Larry Swilling has been in the news before; yes – he is the man, who has been wandering on the streets since last one year now, finding a suitable kidney donor for his 76 year old wife. His wife, Jimmie Sue, has received a positive response from the doctors, who have stated that she can survive and live longer, if she gets a kidney donor suitable for her age. Since the time he has heard the words of the doctors, the husband has been walking with a board on the streets, trying to do everything he can for the sake and love of his wife.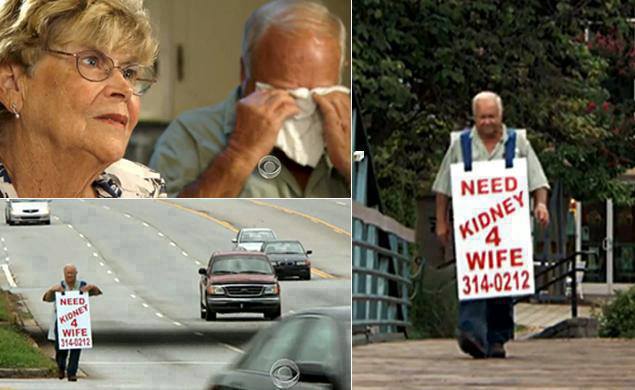 The Loving Husband:
The husband's board states 'Need Kidney for Wife' and the desperation in his eyes is something that people just can't pass without reading the board. It is not that people have not approached to him to help; there have been a number of kind hearted people appreciating his efforts for his wife and trying to help by agreeing to donate their kidney, but none of them have matched the criteria of being the donor for his wife. However, the loving husband has not given up on his hopes.
More About Larry Swilling:
Larry Swilling is from South Carolina and has been in the headlines quite a few times because of his strenuous efforts to save his wife. He finds it extremely painful to see his wife, Jimmie Sue, on dialysis. Despite being 78 years old himself, he has walked miles 'wearing' the board to get a suitable donor. Looking at his love, a lot of young individuals feel glad to have people like him around them. It is indeed a pleasure to see him doing so much for his wife.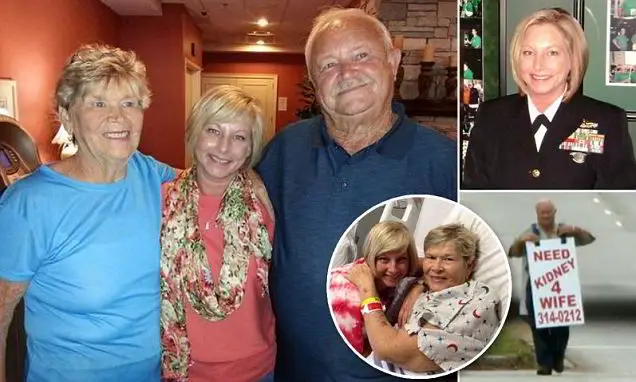 When Larry's campaign to find her a donor was picked up by media, many people got tested to see if their kidney was suitable for Jimmy Sue. The eventual donor contacted the Medical University of South Carolina in Charleston, where the surgery was performed. Kelly Weaverling, traveled to Anderson, South Carolina, to meet Larry and Jimmie Sue Swilling and donate a kidney to Mrs Swilling.