According to a superstition, when a black cat crosses your path, it is the sign of bad luck coming your way. But the case is completely different on the day of Halloween, when most of the animal shelters ensure that they hide the black cats and keep you away from crossing their paths. Since they want their animals to be protected and safe, they keep their black cats away from the craziness of people on Halloween.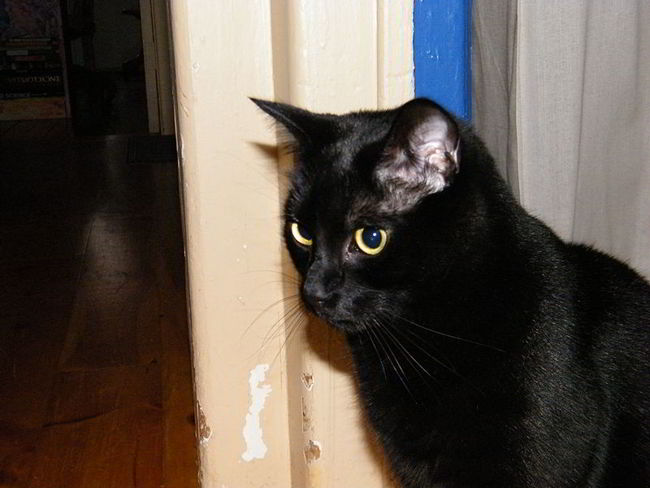 All the animal shelters put a ban on the adoption of the all-white as well as the all-black cats on the day of Halloween, fearing that most of the adopters would only take them to abuse or torture them; this is not the animal shelters want the adopters to do to the innocent creatures.
Superstitions related to the all-black cats have been in the world since quite some time now; the dark-haired beauties have been related to the practice of witchcraft in Europe, since the Middle Ages. Since Halloween has got a lot to do with the supernatural powers, the animal shelters fear that the people might adopt their all-white or ­all-black cats with an intention to torture or terribly hurt them for their cruel intentions.
Although there has been no evidence about such practices happening in any part of the world, the animal shelters wish to ensure that their animals are safe and hence they put a ban as a part of their precautionary measures to keep them protected under them.
According to a spokesperson from the Animal Welfare League, there are a lot of weirdos out there and hence it is essential for them to take their stand to do the little that they can for their animals.
h/t : gizmodo