There are stories of lots of renowned celebrities whose body parts gain worth once they are removed from their famous body. But some stories may sound astounding, like that of Napoleon.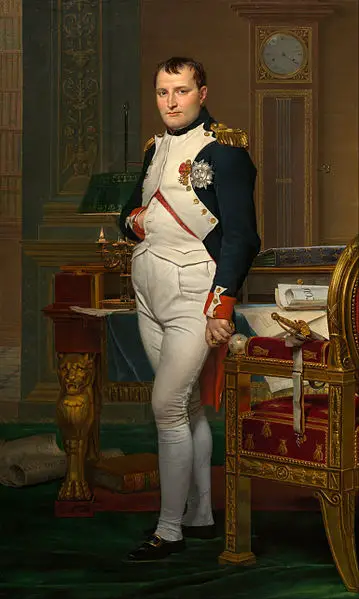 As soon as Napoleon passed away, an autopsy was performed in 1821 so as to find out the reason for his death. During the autopsy, his heart and stomach were officially removed, and his doctor allegedly cut his penis off and gave it to a priest in Corsica. The assistant of the doctor who operated on Napoleon revealed that various other unspecified parts were already taken.
The penis has been auctioned several times and displayed. It seems to be a genuine body part of the great conqueror, but no one quite agrees as to whether it is a penis or not. The preserved penis, about an inch long, has been described variously as a tendon, a piece of leather, a grape, and a shriveled sea horse.
In 1977, an urologist living in New Jersey purchased the famous Napoleon's penis for $3,000 and stored it under his bed until he died 30 years later. His daughter inherited Napoleon's penis and has fielded at least one $100,000 offer.
Here are other facts about Napoleon–
1. His parents and close ones called him by his nickname, Nabulio.
2. Napoleon was famously beaten in chess by the Turk, a fake chess playing machine that actually had a person hiding inside of it. Napoleon didn't know that though.
3. He would often dress in poor clothes and walk the streets of Paris asking people questions. This way he could judge how popular he was.
4. His wife's real name was Marie Josephe Rose Tascher de la Pagerie. He didn't like it; so he renamed her Josephine.
5. Napoleon's last words were "France, army, head of the army, Josephine"
Reference :
Reference : listverse , list25